My stories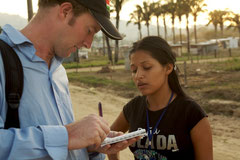 During the last five years, I`ve been writing mainly about issues in Germany, Central Europe and Latin America.
During 2012 and 2013, together with my wife and our three sons I lived in the Colombian city of Medellín. From there, I wrote numerous stories about Venezuela, Colombia and Ecuador.
Before 2012, I focused mainly on features from Estern Europe and Germany.
From 2004 until 2006, while I lived in Caracas, Venezuela, I wrote uncountable stories for Dutch, German, Austrian, Belgian and Venezuelan media about issues ranging from guerilla fighters in Colombia, leftwing revolutionaries in Venezuela, Cuban doctors in Bolivia, Brazilian gold diggers in Surinam, social projects in Brazil, oil companies in Ecuador, Dutch football trainers in Trinidad to religious fanatics in Guyana. Afterwards, I went back several times to this amazing continent.  Most of the times, I made my stories with my favourite photographer Ronald de Hommel.
After I came back to Europe in the summer of 2006, I focused more on writing features about German and Central European issues. I wrote stories ranging from street children in Ukraine, the Scientology Church in The Netherlands, forced prostitution in Moldova, migrant workers in Poland, Dutch expatriates in Romania to neonazis in Germany. And I still do!
Take a look at the sub-pages to read some of my stories in Dutch, German or English.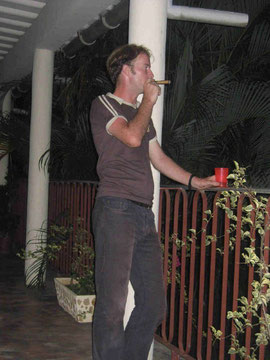 In Venezuela, they have some of the best cigars in the world. And some of the best rum, even if you have to drink it in plastic cups. But.... don`t try this at home. It`s unhealthy.